IKEA is one of the top leading furniture stores in the world. They are all about affordability, sustainability, and being the best store they can be. They're so popular among consumers that it's rare that someone would want to be their enemy. But that's just what MADE.COM is.
Stores Comparison: IKEA vs. MADE.COM
| | | |
| --- | --- | --- |
| | IKEA | MADE.COM |
| Based in | Physical stores Worldwide | UK based online Store |
| App | Available | Available |
| Price | Affordable | Reasonable |
| Quality | Good | Good |
| Home Delivery | Available | Available |
| Clearance Sale | Yes | Yes |
MADE.com
This store was created to offer a different experience than what you would get at the big box stores. Instead of having a large staff, they have sophisticated software to find the products you want and show them to you quickly.
Smaller companies provide products through this service to avoid the costs associated with running their websites and shipping products, allowing them to offer lower prices.
They have scaled this model to the point where they can provide customer service that isn't always possible for smaller companies. With an extensive network of partners, nearly any design can be created through them.
The founders of MADE.COM recognized the need for a different kind of e-commerce experience, one that focused on high-quality products at competitive prices and provided excellent customer service.
By cutting out the expensive costs associated with running their website and shipping products, they can directly source products from smaller companies and offer them at much lower prices than you would find elsewhere.
Through their extensive network of partners and suppliers, they can provide a wide selection of unique and customizable design options that aren't possible through more traditional retail channels.
Whether you're looking for furniture, home decor, or other design products, MADE.com is the ideal choice for finding high-quality items at affordable prices.
Are Online stores the Future?
There is no doubt that online stores are having a major impact on the retail landscape, and many people believe that they are the Future of shopping.
These stores offer several advantages over traditional brick-and-mortar retailers, including lower prices, greater selection, and faster shipping.
Many smaller companies have been able to use these online platforms to reach new customers and expand their businesses.
In comparison, larger companies such as Amazon have created online stores to compete with more traditional retailers.
Despite some concerns about the security of online transactions, it is clear that e-commerce is going nowhere and will only continue to grow further in retail.
Does IKEA suffer financially for having On-ground stores?
Undoubtedly, IKEA has been a pioneer in e-commerce, leveraging its massive global network to sell furniture and home decor items at competitive prices.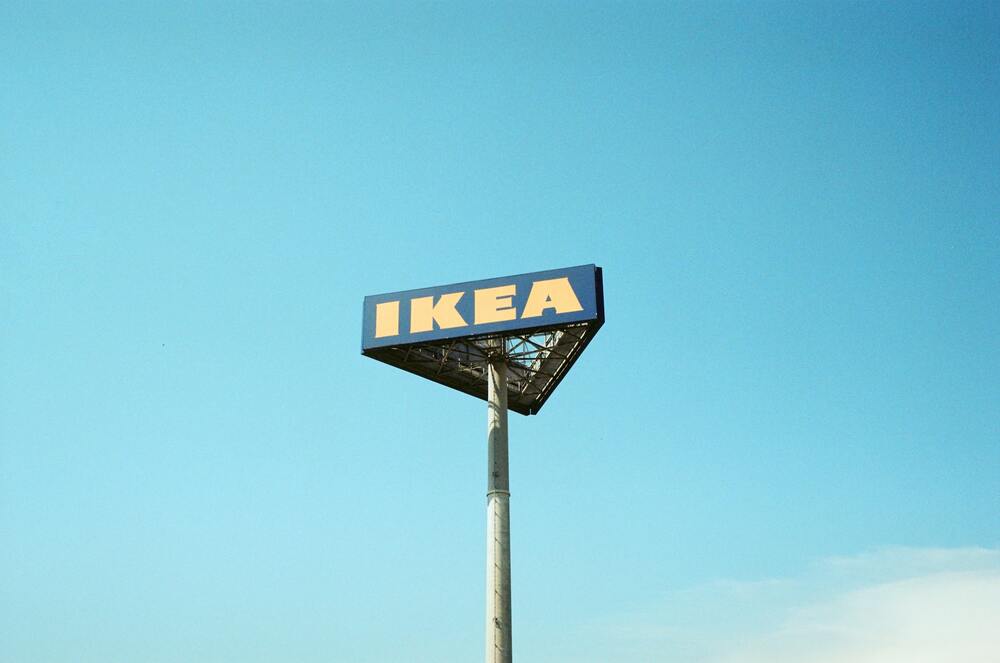 Some have questioned whether this strategy comes at a cost, as the company reportedly takes significant losses on many of its on-ground stores.
Critics argue that these stores are often located in areas with high rents or expensive construction costs and that IKEA would be better off focusing on online sales rather than building more stores.
Others argue that there is still a significant market for consumers who prefer to shop in person.
Having these physical locations allows IKEA to offer even lower prices through greater efficiencies in logistics and distribution.
The true cost of IKEA's e-commerce strategy is appreciated, but it is clear that this company is a leader in online retail and will likely continue to shape how we shop for years.
IKEA stores
IKEA stores are known for providing high-quality home furnishings at affordable prices. Today, the IKEA brand is well-known across the globe for its modern aesthetic and Scandinavian design sensibility.
The company offers a range of modern home furnishings that suit contemporary homes. Many IKEA stores offer solutions for small spaces, such as studio apartments and dorm rooms.
One thing that sets IKEA stores apart is that they typically have an extensive selection of furniture and home decor items. IKEA stores generally are sprawling and feature multiple floors of merchandise.
Many IKEA stores have cafes where customers can sit, relax, and enjoy Swedish meatballs or other foods.
An IKEA store is a great option if you're looking for modern home decor or furniture that fits into a small space.
With its wide selection and affordable prices, IKEA will surely have something for everyone. What are you waiting for? Head down to your local IKEA store today! You won't regret it.
IKEA Comparison with MADE.com
Like IKEA, MADE.com is also known for offering high-quality home furnishings at an affordable price. However, the two companies differ in terms of their focus and aesthetics.
MADE.com focuses on modern and contemporary furniture designs, particularly on mid-century styles. Their pieces are often minimalistic and sleek, reflecting the latest trends in interior design.
In contrast, IKEA offers multiple styles, from modern to traditional. They also have a more Scandinavian aesthetic, with clean lines and minimalist designs often accented by pops of color.
Despite these differences, both IKEA and MADE.com are popular choices for modern home decor. If you're looking for high-quality furniture that fits your budget, then either company is a great option.
Similarities between the two brands include their focus on affordability and commitment to providing customers with a wide selection of stylish home furnishings and still wondering which company is right for you.
That depends on your style and preferences! But either way, you're sure to find something that suits your needs at IKEA or MADE.COM.
The best part about MADE.COM is that you can buy things in the comfort of your own home. The shopping experience is convenient and allows you to browse many curated products worldwide.
If you're looking for modern styles that are on trend, then MADE.com is worth checking out.
Or perhaps you prefer to shop in person? In that case, IKEA is the place for you! With its sprawling stores and affordable prices, IKEA is a great choice for home decor enthusiasts of all ages.
MADE.COM is a brand based in London that designs and sells furniture online. It was founded in 2010. In its short eight years active, the company has earned over 100 million dollars in sales.
In a 2017 interview, the founder of MADE.COM said: "We want to be the new IKEA." In 2019, the store's chief executive, Phillipe Chaineux, admitted that they want to try to poach IKEA's designers and shoppers while providing a new experience.
Of course, the store has a long way to go. Before they beat out the star furniture store, they may need to expand to other locations.
While IKEA is available in 52 countries, MADE.COM only operates in the United Kingdom and a few select European countries.
One thing MADE.COM has got right is keeping its store online. In the age of technology, they're saving lots of money by not opening physical stores. However, this also means shoppers gamble on products when they order them.
Luckily, MADE.COM has a "test" option, so shoppers don't have to commit to their furniture fully. They also have showrooms for those who want to make the trek to see what they're buying.
IKEA lets you use a digital app to test the furniture in your apartment. You may not have the physical copy, but it will add the piece to the room digitally. This helps shoppers make the best decision on furniture.
Both stores are affordable. The prices are pretty similar, and both stores design their furniture. It's easy to see the similarities between IKEA and MADE.COM because they are almost identical.
Both stores even offer a discount aisle or a "clearance section." This makes the already affordable stores even more desirable.
The big difference between the two is that one is based on being a physical store, and the other is best known for being online. IKEA needs to have physical stores because it makes them popular. Their cafe brings in more and more customers.
This is something MADE.COM cannot do. However, MADE.COM will only expand online and make it easier for those who hate furniture shopping. For those choosing between IKEA and MADE.COM, it's best to compare the products.
If location and going to a physical store vs. shopping online don't matter, it should be about what they want.
The stores are similar and are both progressive. MADE.COM is only eight years old, so their store may change with time. It's impossible to say which is best until they get more recognition.
They were right about coming for IKEA, though. Their sales over eight years prove they are a growing threat. Until then, IKEA can sit steady and keep thinking of ways to improve its business.
Concluding Thoughts:
IKEA and MADE.com are both popular choices for modern home decor. Both brands focus on affordability and offer a wide selection of stylish furniture pieces.
Some prominent key differences between the two companies may impact your decision about which one to choose.
Whether you're looking for high-quality furniture that fits your budget or wants to browse a wide selection of stylish decor, IKEA and MADE.com are great options that will meet your needs.