IKEA is known for its inexpensive furniture that customers put together once they get home.
This is good for many, especially students and those just getting started. These products are good quality, but are they for everyone?
IKEA is very clear to its potential customers about the mattresses they have to offer.
Those with a body mass index over twenty-five should look elsewhere for a mattress.
Are IKEA Mattresses Any Good?
It's good that they say this upfront because it will prevent many dissatisfied customers with a sagging mattress and foundation.
That does not mean that the mattresses aren't good.
They provide a good quality of sleep for those in the right weight range, which is many people. They come with an excellent warranty, and the product contains information about who should or should not use it.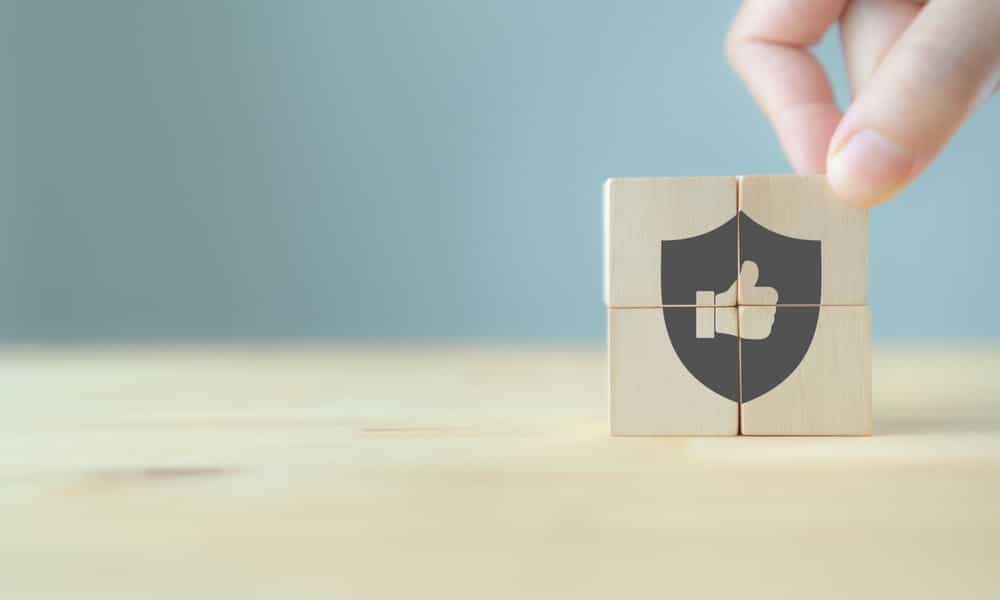 It is interesting how these mattresses are made… and where. A lot of mattresses are made in China.
The production tends to be subpar, with cheap materials.
These mattresses are then shipped from China to other countries. That increases the carbon footprint of the companies that make mattresses.
The mattresses, when shipped, are often tightly packed together.
That means that they may lose some of their ability to last, as well as their ability to be comfortable. IKEA doesn't go that route.
Instead, the products are made in North America. Some IKEA mattresses are rolled before shipping, allowing them to maintain their many benefits.
When debating between a standard mattress made in China or an IKEA mattress, no matter the weight, the IKEA mattress wins.
IKEA also invests in the communities it manufactures in. While many think of this in terms of developing countries, that is across the board. The people who work for IKEA work in the community with the company's blessing.
IWAY is a set of policies that IKEA has set up to protect their employees, suppliers, and their employees as well as the environment. This has taken on new meaning in the United States of America.
Employers in this country often take advantage of their employees. Some companies, such as Walmart, are known for it.
They reduce wages, cause people to work overtime without pay, and other practices IKEA does not approve of.
At least one franchisee tried that in the USA. This did not set well with the corporate office, which removed the offending managers and replaced them with others who would follow IWAY.
This means a great deal to those who work for IKEA, as the company covers healthcare, provides a decent wage, and works as an equal-opportunity company.
How does this make IKEA mattresses better than others? Happy employees do better work. Healthy employees do better work.
These are important issues with the high healthcare cost in the USA. That is one other factor to take into consideration when choosing a mattress.
What makes IKEA mattresses Stand out?
IKEA mattresses stand out for their superior comfort and quality.
The brand offers various mattress styles and types that provide maximum support and comfort.
IKEA mattresses are made with high-quality materials like foam and springs, which help reduce motion transfer so that you can get good sleep.
They also feature advanced cooling technology to help keep you cool during the night.
IKEA also offers a wide range of mattress sizes, so you can find something that fits your needs perfectly.
All IKEA mattresses come with a warranty, so you know you're getting great value for your money.
With such a wide selection of styles and types, IKEA mattresses stand out from the competition.
Apart from their superior quality and comfort, one of the biggest advantages of an IKEA mattress is its affordability.
You can get a great mattress without breaking your budget. The company offers discounts on certain products throughout the year, so keep an eye out for those.
IKEA offers a range of accessories to make your mattress even more comfortable, such as memory foam pillows and mattress toppers.
It's no secret people choose an IKEA mattress for their bedroom. With great quality, comfort and affordability, it's easy to see why IKEA mattresses stand out from the rest.
Are IKEA mattresses worth the money?
The answer to this question depends on the individual. IKEA mattresses are generally affordable compared to other brands and come with a 25-year warranty.
That said, they may only be suitable for some as they can lack in some areas, such as comfort, durability, and support.
Higher-end brands may be better for those looking for a more luxurious mattress. However, if you're on a budget and looking for an affordable option, then IKEA mattresses can offer good value.
IKEA mattresses come in various sizes and styles to suit different needs, so it's recommended to look at the available options.
The decision is yours and should be based on your personal preferences and requirements.
In conclusion, IKEA mattresses can offer good value for money if you're looking for an affordable option.
Still, it's important to consider whether or not they meet your individual needs before making a purchase. Eventually, it's up to you to decide whether IKEA mattresses are worth the money.
Are IKEA mattresses comfortable?
The comfort of a mattress depends on the individual, so it is difficult to say definitively if IKEA mattresses are comfortable.
However, many customers have reported finding IKEA mattresses comfortable and supportive.
IKEA offers various mattress types, including memory foam, latex, and pocket spring models, so it's worth trying out different options.
IKEA also offers a 100-day trial period, which gives customers plenty of time to decide if an IKEA mattress is comfortable enough for their needs.
Comfort is subjective; the only way to know if an IKEA mattress is comfortable is to try it out. Luckily, IKEA makes this easy and cost-effective.
Visit your local store or browse their website to find the mattress that will suit you best. With a wide range of affordable mattresses, you're sure to find one that's right for you.
Are IKEA mattresses good for backache?
The answer to this question depends on the type of mattress you choose. Generally speaking, IKEA mattresses are good for people with backache if you select a firm or extra-firm mattress option.
Firm mattresses offer more support and help prevent your spine from curving too much while you sleep, reducing pressure on your back.
IKEA mattresses are suitable for people with backache because of the memory foam layer, which helps provide contouring support around your shoulders and hips, reducing pressure points and providing extra comfort.
Depending on the mattress type you select, some IKEA mattresses also come with a built-in cooling system to help regulate body temperature.
At the same time, you sleep; some even come with a medium-firm support layer to provide maximum comfort.
Ultimately, the right mattress for your backache will depend on your individual needs and preferences.
Be sure to do ample research before selecting an IKEA mattress to ensure it meets your specific needs.
Alternatively, you can visit an IKEA store to get a feel for the options available. This helps you make an informed decision that works best for you and your backache.
What material is used in IKEA mattresses?
IKEA mattresses use various materials, including memory foam, polyurethane foam, cotton, wool, and latex.
The material depends on the mattress model and is mentioned in the product information for each mattress.
Memory foam is typically used to relieve contouring pressure and helps reduce motion transfer between sleep partners.
Polyurethane foam is a supportive, breathable material that helps increase airflow and ventilation in the mattress.
Cotton and wool are natural materials used to provide softness and comfort. Latex is also a popular choice for its cooling properties and buoyant support.
All IKEA mattresses are certified by EU Eco-Label, ensuring they meet strict standards for economic, environmental, and social responsibility.
The mattresses are tested for durability and safety to ensure a high-quality product.
No matter which material you choose, IKEA mattresses are designed to provide a comfortable, supportive sleep experience.
Concluding Thoughts:
Overall, IKEA mattresses offer a range of features and materials to suit every individual's comfort needs.
From memory foam to latex, they provide plenty of options designed to help improve sleep quality and reduce backache.
All IKEA mattresses are certified by EU Eco-Label for safety and durability so that customers can feel confident in their purchase.
With a 100-day trial period, it's easy to test different mattress models and find the best one.
Whether you have backache or not, IKEA mattresses provide an affordable option for anyone looking for quality sleep.
Therefore, IKEA is worth considering if you are looking for a good mattress for your backache.
Make sure to do plenty of research, check out their website, or visit a store to try out different options.
With an excellent range of products at affordable prices, IKEA is guaranteed to have something perfect for your needs.