The true sign of becoming an adult is not turning 18. It's not being legally allowed to drink, knowing how to do laundry, or having a savings account.
The sign of becoming an adult is something a few 18–25-year-olds achieve.
They have a bed frame. A bed frame that they have put together with their own two hands. And it's not just any bed frame. It's an IKEA bed frame.
IKEA is known for its simple, modern designs and affordable prices.
Their furniture is popular among young adults who are just starting out on their own and want to furnish their apartments or houses without breaking the bank.
IKEA's beds are no exception. Their bed frames are wood or metal and are designed to assemble easily.
Are IKEA Bed Frames Sturdy and Good?
Are IKEA beds sturdy? And, more importantly, are they good?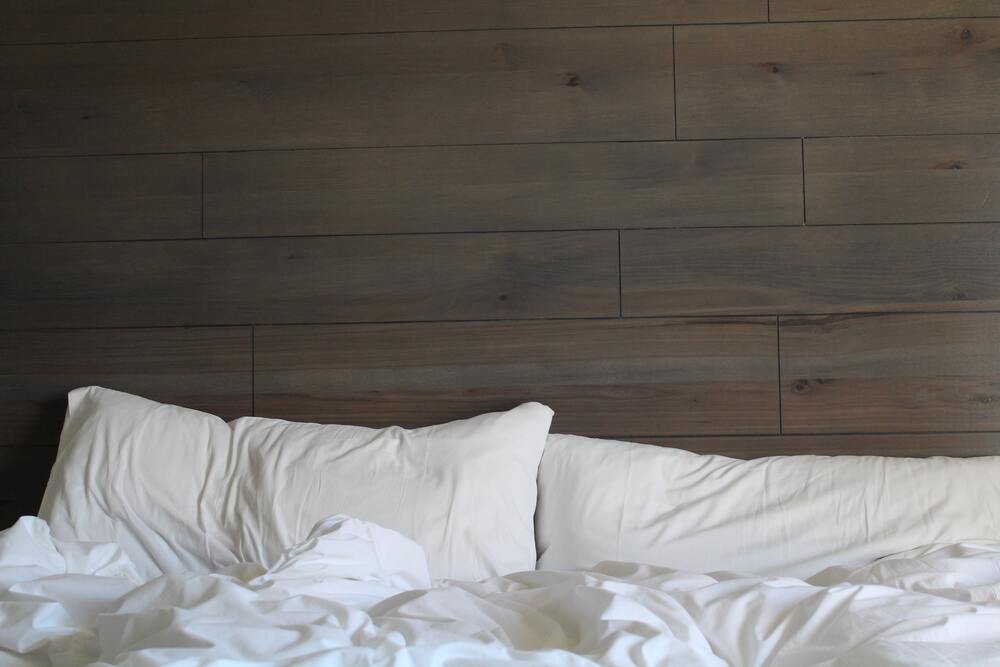 Let's start with the basics. IKEA bed frames come in all different shapes and sizes. There are twin-sized bed frames, full-sized bed frames, queen-sized bed frames, and king-sized bed frames.
And they come in different styles too. Some IKEA bed frames have headboards and footboards, while others do not.
When it comes to durability, IKEA bed frames are made to last. The wood bed frames are solid pine, a very strong and sturdy wood.
The metal bed frames are made of powder-coated steel, which is also very strong and durable. IKEA bed frames are very well-made and will last many years with proper care.
Sometimes it's hard to choose a frame compatible with its mattress.
"Will it be sturdy enough?" "Is the quality good?" "How do I choose the right one?"
These are questions that clutter the minds of bed frame shoppers every day. Among these questions, the shopper must ask where to buy their bed frame. And affordability is always a bonus.
The first place many go for their furniture needs is IKEA. They're known for selling durable products at low prices.
A bed frame is something that is along for the long haul, though. It needs to last. So, are IKEA bed frames sturdy?
An IKEA bed frame can last up to 10 years if properly maintained. They can be expected to be made of one of IKEA's most featured materials, wood.
The bed frames are said to last and are not at all squeaky. Some of the bed frames also include storage areas.
There are drawers in the frame's material that better help support the mattress. The IKEA bed frames are good for those who move, too. They can be quickly assembled and reassembled.
The Malm bed frames seem to be exceptionally popular at IKEA. These tend to last the longest and are the most highly reviewed. They are simple designs made of wood and have a storage component.
An IKEA bed frame is a great investment for anyone needing a bed frame. They are durable, affordable, and long-lasting with proper care.
IKEA bed frames come in all different shapes and sizes to fit any mattress size and style preference. With their easy assembly, they're perfect.
The Brimnes bed frame is also a good choice. It has a classic headboard and footboard design. It's made of wood and steel and has a rustic finish. It's also affordable and easy to assemble.
The Hemnes bed frame is a good choice for those who want something more modern. It's made of wood and has a clean, simple design.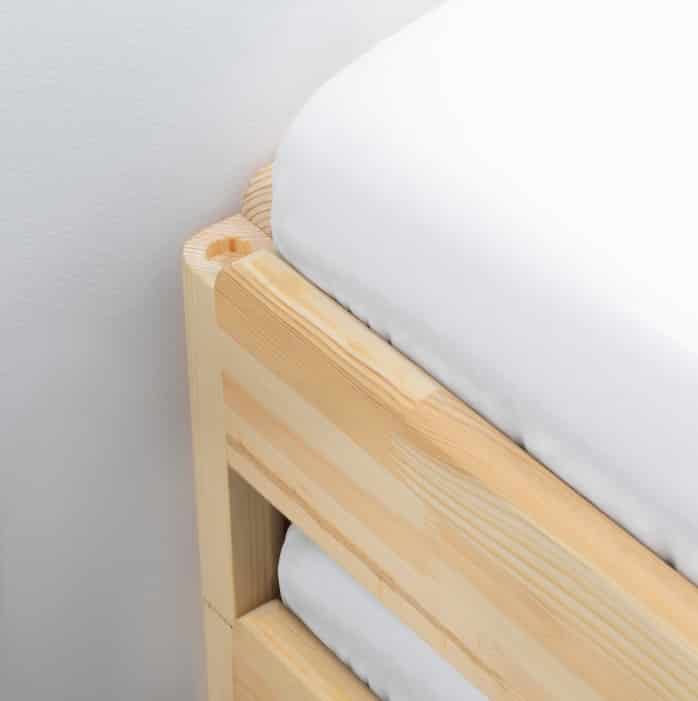 It's available in twin, full, queen, and king sizes Hemnes bed frame is made completely of wood and is said to be IKEA's most heavy-duty option.
The Stratton bed frame with storage might be the best option for those looking for a more modern look. It is all one color with a sleek design.
There are no headboard or footboard attachments.
The bed frames IKEA offers are good for those on a budget and those who want a more modern look to their bedroom furniture.
They're also perfect for people who often move because they're easy to take apart and put back together. IKEA bed frames are a good investment for anyone needing a new bed frame.
When shopping for a new bed frame, IKEA should be one of the first places you check.
They offer high-quality, durable bed frames at very affordable prices. And their bed frames come in a wide variety.
IKEA doesn't only make wood bed frames, though. They make metal ones, too. These are not as well-liked but still have rave reviews.
The metal bed frames have a more modern look and can hold more weight. They're better for those who need a bed that is easier to assemble.
Most people think IKEA's beds are sturdy, long-lasting, and worthwhile. Nonetheless, some disagree.
What are the characteristics of a sturdy bed?
A sturdy bed is made of high-quality materials and construction. It should be able to hold much weight without wobbling or breaking. And it should be durable so that it lasts for many years.
Regarding IKEA bed frames, most people say they are all those things. They're made of high-quality materials, they're very sturdy, and they're built to last.
What are some of the advantages of purchasing an IKEA bed frame?
IKEA bed frames are a great value because they're very affordable.
They're also easy to assemble and disassemble, perfect for people who move often. And most people say they're very happy with the quality and durability of IKEA bed frames.
What are some disadvantages of purchasing an IKEA bed?
IKEA bed frames may not be the best option for people looking for a bed frame that is very ornate or stylish.
And some people say that IKEA's customer service isn't always the greatest. IKEA's beds might not be for everyone. If you need a sturdy bed frame, IKEA might not have what you're looking for.
If you're looking for a more traditional look, IKEA's metal and wood bed frames might not suit your taste.
What to look for when buying a bed?
There are a few things to consider when buying a bed. First, think about the size of the bed. You'll want to make sure it's big enough to sleep comfortably.
Consider the materials the bed is made of. You'll want to choose a bed frame made of high-quality materials that will last for years. And finally, think about the price. You'll want to find a bed frame that fits your budget.
Unlike most affordable things, it is advised not to buy the cheapest IKEA bed frames because they don't last long.
Some reviewers say their bed has lasted 10 years, and some have said theirs has barely survived one. Others say they had great difficulty assembling their beds.
It seemed that putting it together was not always as easy as anticipated. It's worthwhile to read other reviews of the bed being invested in.
The very convenient thing about IKEA is that customers can physically go to the store to see and test the products and order them online.
IKEA has many options. There is something for everyone, but not all may be the best quality for a product that lasts a long while.
However, most IKEA bed frames have 4 out of 5 stars. They seem solid and well-made enough to ease anyone into adulthood.
They're perfect for a first apartment or a starter home. They come in all colors and styles to fit anyone's taste.
The IKEA brand is known for its affordability, quality, and style. Their bed frames are no exception.
To sum it up:
Are IKEA beds good and sturdy? Yes, but they might not be the best option for people looking for an extremely sturdy bed.
The bed quality is good and up to standard; however, it entirely depends on what you're looking for. IKEA is a great option if you want a durable bed that will last you years.
Otherwise, you might want to consider other options. There are many options in the market, but not all brands are worth the money.
Make sure you don't invest in a bed that will cost you more and not even lasts long. Do your research and think about what you want before making a purchase. Thank you for reading!