IKEA is a popular furniture and décor store known for its stylish and affordable offerings.
But while IKEA's items are already designed to look great, they can be even better when you get creative and customize them with a few simple hacks.
From adding extra storage space to completely transforming furniture, some IKEA hacks will take your home decorating game up a notch.
Do You Know These IKEA Life Hacks?
Create an Instant Nightstand:Turn any old cabinet into an instant nightstand with just a few simple supplies from IKEA. Start by finding the perfect little table or dresser to use as the foundation for your nightstand. Then, add some drawer and shelf organizers to store items out of sight. Choose a decorative door knob from IKEA's selection to finish the look.
Create More Storage with Baskets:Maximize storage space by using baskets in cupboards and closets. Simply attach IKEA's KALLAX wall-mount shelving units to the walls of your cupboard or closet and add baskets or boxes to each shelf. This is a great way to store items too big for drawers, like platters, vases, and large toys.
Use Paint to Transform Furniture:If you want to make a big statement, consider painting your IKEA furniture. Painting is an easy way to add color and style to any piece of furniture. To ensure the paint lasts, begin by sanding the surface before painting. Then choose your favorite colors and get creative!
Add a Pop of Color with Cushions:Adding a few colorful cushions to your sofa or bed is an easy way to spruce up any room. IKEA has plenty of pillows and cushion covers in all shapes, sizes, and colors. Choose something bright and cheerful or go for muted hues – the choices are endless.
Change Cabinet Doors and Drawer Fronts: Upgrade any old piece of IKEA furniture with new cabinet doors and drawer fronts. There's a wide variety of styles, including glass and wood options. Swapping out the old doors is an easy way to give your furniture a completely new look.
These IKEA hacks are perfect for anyone looking to add a personal touch to their home décor.
Whether you want to create extra storage space or transform a piece of furniture, these hacks will help you get the job done quickly and easily. So what are you waiting for? Get creative and start hacking!
The possibilities are endless when it comes to IKEA hacks. With just a few simple supplies and a little imagination, you can turn any piece of furniture or décor into something unique and special.
Finding a way to create just the right piece of furniture or solve a problem is something many people want to do.
IKEA's flat box furniture can help that department greatly, although it does mean stepping away from the instructions.
Many websites show steps to create furniture that IKEA may not have considered when they developed the product.
There are also Youtube videos showing how to do it step by step. These can make getting the right look easier… and less expensive than custom-made furniture.
People have made several pieces in the bathroom that have helped fill a need. A desk was turned into a vanity with a mirror, storage, and lights.
Putting on makeup and styling hair with all those elements would be much easier.
Another area that has seen a lot of IKEA life hacks would be closets. Some places don't have any closets, especially those built when they were considered extra rooms and taxed.
IKEA's life hackers have created their own space to hold clothing.
Other closets could use drawers to hold shoes, belts, and other items. While not designed to be part of a closet system, several IKEA chests of drawers fit when done according to the plans set by hackers.
Hacks can go on into the kitchen.
Some people have had odd spaces they want to use, especially for making a pantry. A set of shelves from IKEA fit right in with a little adjustment.
Adding timber trim can also help when trying to set up a kitchen. Someone with a high ceiling needed something between the upper cabinets and the wall cabinets below, so I added the trim.
Hacks don't just belong in the house. RVs and van conversions can also benefit.
A youtube channel called Less Junk More Journey removed the table and benches in their RV and added an IKEA standalone table to make more space. It works well for them, as they have two small children.
Van conversions can be expensive, they can be inexpensive and then not last, or they can be IKEA. An IKEA bed would take some work, but other products come in handy.
Vans and RVs are known for having tight spaces to fit things. Using a recycling bin as a trashcan can help; it's small enough for the tight space and keeps the smell away.
IKEA sells hardware, solar lights, and even a shopping bag picnic blanket. All of these can be used around the RV.
One customer purchased a hinge to hold the Colman grill in place while traveling. Another used IKEA hooks for hanging clothing.
A hack using a set of IKEA kitchen cabinets with clear-topped dry goods containers is useful in the kitchen or the pool area. This can hold everything from pasta to tools such as screwdrivers or wrenches.
To use these hacks successfully, it is wise to check them out online.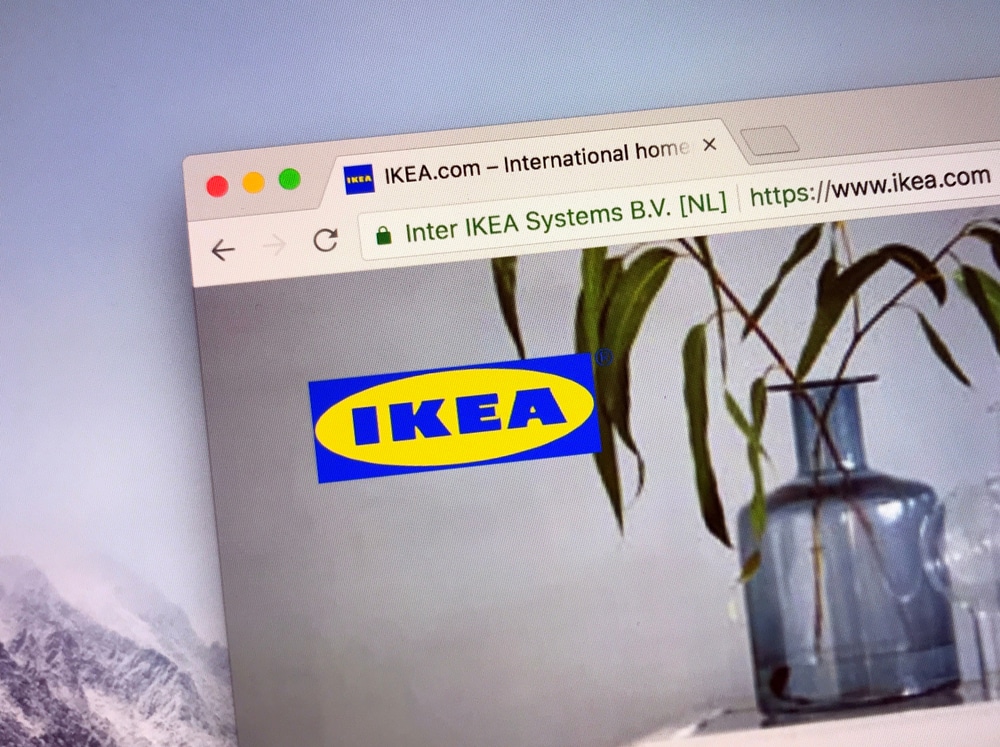 Many websites and youtube videos are available to provide hints and instructions that will make these life hacks successful. IKEA products have become a staple in many homes worldwide and offer many items to choose from.
With so many choices available, deciding which pieces are right for you can take time and effort. If you want to be smart with IKEA products, here are some tips you can follow to make sure you get the most bang for your buck.
Get familiar with different IKEA lines:Not all IKEA furniture and products are created equal. Different furniture lines have different features and benefits, so it is important to familiarize yourself with the various lines before making a purchase.
Set a budget: Before shopping, set a realistic budget for your IKEA purchases and stay within it. Shopping around at other furniture stores can help you understand what prices you should expect for the items you want to stay within the set budget.
Measure your space:You don't want to buy something too big or too small for the room you plan on placing it in. Make sure to take detailed measurements of the area and ensure that the furniture you select will fit comfortably without overcrowding the space.
Consider long-term use:IKEA furniture is designed to be durable and last for a long time. However, it would help if you still considered how much wear and tear it will experience before making your purchase. For example, if you plan on using the piece frequently in a high-traffic area of the home, then opt for something with extra durability or easy-to-clean fabric.
Know what you're getting into: Some IKEA furniture requires some assembly, so read the instructions carefully and know what tools will be needed to put it together. If you're uncomfortable with doing this, most stores offer professional installation services to help you out.
Concluding Thoughts:
IKEA hacks can be a great way to save money and add some creativity to your home.
With so many different products available, it is important to understand the features and benefits of each one before making a purchase.
By following these tips and researching online for IKEA hacks, you can make sure that you get the most bang for your buck and create a home that is uniquely yours. Happy shopping!