There are plenty of franchise stores that have opened stores throughout the world. There's Target, Best Buy, Costco, Kohl, and many more.
IKEA and Walmart are two of the most well-known in the world. They have many similarities as well as many differences.
IKEA sells various products but is most known for its cheap furniture. If someone needs to re-decorate their home, IKEA is the first place they go. Walmart sells furniture but is more known for being a supercenter.
They carry groceries, medicine, furniture, electronics, and more.
IKEA and Walmart are popular choices for those who need to furnish their homes or get everyday essentials. Both stores offer a wide variety at great prices, though some key differences exist.
Their stores are spread across the globe and are trusted by millions of customers.
IKEA vs Walmart
| | | |
| --- | --- | --- |
| | IKEA | Walmart |
| Quality | High Quality Products | Both High and Low Quality |
| Variety | Good Variety | Comparatively more Variety |
| Prices | Low | High |
| Preference | Better suited for furniture shopping | Recommended for Grocery Shopping |
| Home-Delivery | Better Home Delivery System | Satisfactory Delivery system |
| Customer Service | Moderate Level of Customer service. | Good Customer Service. |
Major Differences :
One major difference between IKEA and Walmart is the company's approach to furniture retailing. IKEA uses a "flat-pack" concept, where furniture and other large items are disassembled to be easily transported and then assembled again at home. This process allows IKEA to keep prices low, eliminating the need for expensive delivery services.
By contrast, Walmart offers pre-assembled furniture in its stores. This makes things more convenient for customers but also adds to the cost of each item.
Another key difference is the customer experience at each store. IKEA has a distinct "do-it-yourself" approach that can be intimidating for some shoppers. Walmart, on the other hand, focuses on providing an easy shopping experience with quick checkout lines.
Although both IKEA and Walmart carry furniture, they offer very different styles. While IKEA offers modern, trendy pieces, Walmart focuses more on traditional and classic designs. This means that IKEA caters to a younger demographic, with items like mid-century modern coffee tables and Scandinavian-inspired sofa sets, while Walmart appeals more to an older audience.
Another difference is that Walmart carries a wider selection of products, including groceries, household goods, and electronics. This can be an advantage for customers who need to do all their shopping in one place. However, IKEA often offers lower prices on furniture and home decor items, making it the better choice.
While both stores offer convenient delivery and pickup options, IKEA is known for its large showrooms and free in-store design services. So if you're unsure of style or color to go with or have limited space in your home, IKEA is the better choice.
A major difference lies in the shopping experience itself. While IKEA is known for its large, warehouse-style stores, Walmart is more traditional. This means that IKEA places a lot of emphasis on the overall shopping experience and has an interactive layout that encourages customers to engage with products and each other. On the other hand, Walmart is focused more on providing convenient and quick, easy purchases for its customers.
Despite these differences, both IKEA and Walmart are popular choices for shoppers. Whether you're looking for trendy furniture or everyday essentials, either one is sure to have what you need at an affordable price.
IKEA is big on connecting with its customers through its products. They try to make the products affordable and quality material. They are focused on sustainability and recycling their products.
Walmart wants to provide quality, cheap products for their customers, too. And they do. But their mission statement is to "strive for excellence and act with integrity."
While IKEA is about making their products as cheap as possible, Walmart is more about giving great service in person.
IKEA employs about 200,000, and Walmart employs nearly 2 million. On average, IKEA employs 724 employees per store. Walmart employs 1,818 employees per store.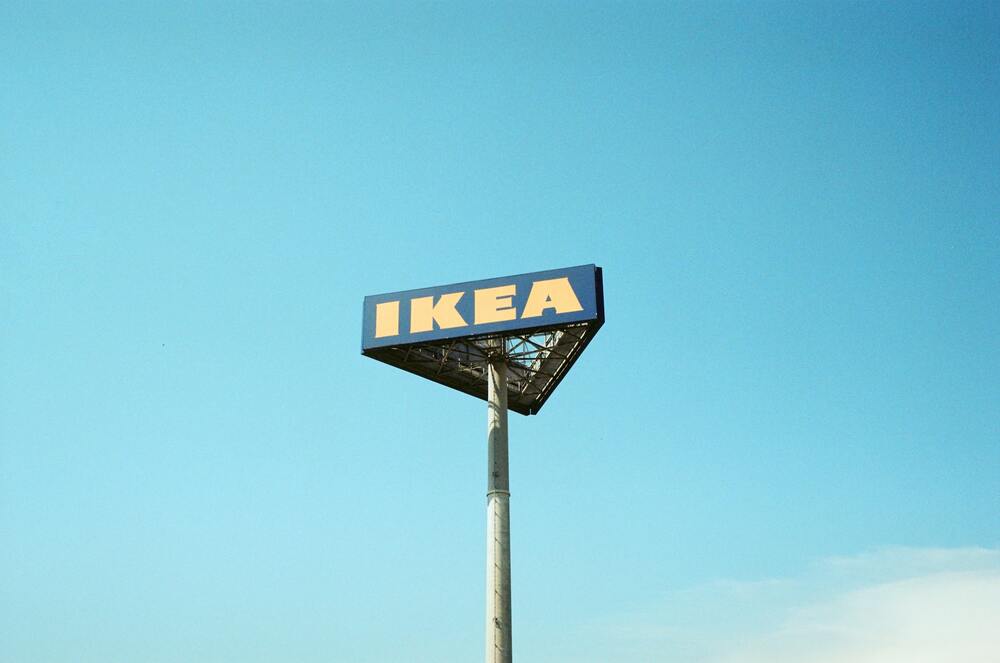 This is because IKEA takes the money they would use to have more employers to make better products. Walmart wants their customers to have help, so they have more employees.
Advantages of shopping at IKEA
One advantage of shopping at IKEA is their great selection of affordable, quality furniture and home decor. Whether looking for stylish modern pieces or traditional designs, IKEA has something to suit your needs and budget.
Another advantage of shopping at IKEA is their focus on sustainability. They source many products from sustainable materials and encourage customers to recycle and repurpose their old furniture. This makes IKEA a great choice for eco-conscious shoppers who want to reduce their impact on the environment.
IKEA is the right choice if you're looking for a convenient shopping experience with plenty of help and support. With large, warehouse-style stores and knowledgeable staff, you can easily find the products you need and answer all your questions.
One of the most unique aspects of shopping at IKEA is their focus on DIY projects. They offer a wide range to help you create your own furniture and home decor, from pre-cut wooden boards to ready-to-assemble tables. This makes IKEA an attractive option for crafters and hobbyists who want to get more creative with home decor.
The IKEA Meal Deal is worth considering if you're looking for a convenient and affordable meal out. This package includes your choice of entrée, side dish, salad, dessert, coffee, or tea. The entire meal costs very little, making it an affordable option for busy shoppers who want a quick break from their shopping trip.
Advantages of shopping at Walmart:
Shopping at Walmart is their wide selection of affordable products. Whether you're looking for groceries, furniture, electronics, or anything else, Walmart has something to suit your needs and budget.
Another advantage of shopping at Walmart is their focus on customer service. With friendly, knowledgeable staff members who are always ready to help, you can easily find the products you need and get all your questions answered quickly and efficiently.
Walmart Plus is an additional service that offers free two-day shipping on all online orders and in-store pickup options for greater convenience. This makes Walmart a great choice for shoppers who want fast, reliable delivery and a hassle-free shopping experience. If you're looking to pick up some groceries or household supplies on your way home from work, the
Walmart Pickup service is another great option. With hundreds of pickup locations available throughout the country, you can quickly and easily order your items online and pick them up on your way home from work, saving you time and hassle.
Furniture: Which Outlet is popular?
The big comparison that has to be made is with the furniture. The furniture at Walmart is low-quality. They buy products directly from the supplier to lessen the cost.
However, reviews online say that it is not durable and looks tacky in the home. Walmart is a great place to get chicken breasts and duct tape on the same trip, but it's not great for furniture.
Both IKEA and Walmart are popular destinations for furniture shopping. IKEA is known for its stylish, modern pieces that are both affordable and high quality.
Their large selection of products includes beds, sofas, tables, chairs, and more in various styles and colors to suit any home or decorating style.
Walmart is also a popular choice for furniture shopping, with a wide selection of affordable options in traditional and modern designs.
Whether looking for basic pieces to fill your home or something more unique, both IKEA and Walmart are great choices for furniture shopping.
On the other hand, IKEA prides itself on providing lasting products. Many of their furniture pieces are the same price as Walmarts. IKEA's pieces last much longer because that is the central point of revenue for the store.
If Walmart sold more furniture, they might consider making sturdier products.
Walmart recently introduced an online furniture brand MODERN. This has increased Walmart's furniture sales over the past year. It's exclusively an online brand that has about 650 products available.
Walmart is trying to make headway in the furniture department, and it's working. After the release of MODRN, their online furniture section got a 35% increase in viewership.
IKEA has also expanded its business online. They have revamped their website and have a couple of apps that help shoppers envision IKEA furniture in their stores.
IKEA and Walmart are two of many stores working on bettering their e-commerce.
As of now, IKEA has more highly-reviewed furniture than Walmart. This is subject to change. Walmart has been rebranding its table and could increase its furniture quality in the future.
They have the resources for it and plenty of locations around the world. Overall, IKEA has better furniture, and Walmart has more products to sell.