IKEA is one of the most popular and reliable companies when it comes to furniture and home goods, but sometimes items you want may not be in stock.
This can leave you feeling frustrated and unsure of how to proceed.
Fortunately, you can take a few simple steps to get the item you need without having to wait for a restock. Here, we'll explore five ways to solve IKEA stock check not available issues.
IKEA has a stock check option on its website that allows you to check whether a product is in stock at your local store. This can be useful if you're planning a trip to IKEA and want to ensure they have what you need.
To use the stock checker, enter your zip code and the item number of the product you're interested in.
If the product is in stock, it will tell you how many are available and at what price. It will give you an estimated restock date if it's not in stock.
IKEA Stock Check Not Available
If you're trying to check the stock of a particular IKEA product and the stock check option is not available, there are a few things you can do.
IKEA Website May Be Down
Check whether or not the IKEA website is down. If it is, you can do nothing until the site is back up and running again.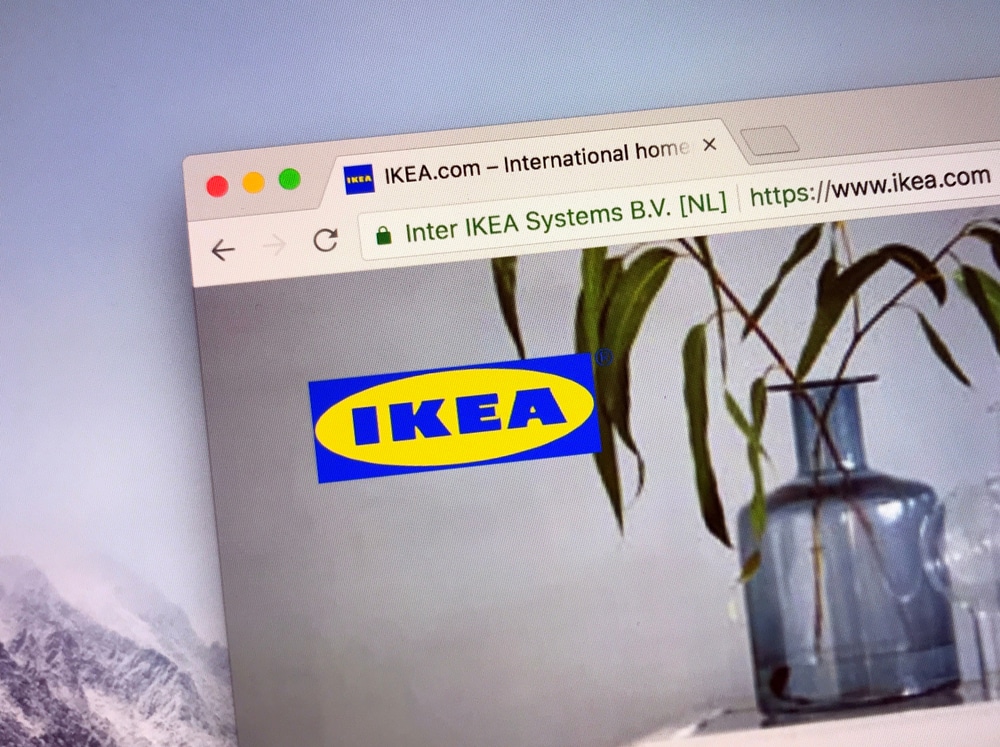 When the customer influx is massive, the website tends to crash. Even if the website crashes, it's back up in no time. IKEA has a good website with an average influx of around 1.5 million customers daily.
You can check whether the website is down by visiting DownDetector and typing in IKEA. The site will show you if there are any current issues with the IKEA website.
Contact IKEA Directly
If the website is up and running, but the stock check option is unavailable, your next best bet would be to contact IKEA customer service directly.
They will tell you whether or not the product you're looking for is in stock and provide information on when it might become available.
The Item Is Only For Instore Purchase
Sometimes, an IKEA item is only available for in-store purchase. This generally happens with large items that need to be assembled, like furniture.
If this is the case, you can find out by calling IKEA customer service or visiting the store in person.
Look at the "in-store only" tag on the product page to confirm if an item is unavailable for online purchase. Enter the zip code on the product page to check for local availability.
Check Stock Options for Different Products
First, try checking the stock of other IKEA products.
If the stock check option is available for other products, then it's likely that the issue is with the specific product you're trying to check and not with the IKEA website or stock check system overall.
If the IKEA stock list is not available, here's what you can do:
The website has an option that notifies you when the product gets restocked. IKEA will reach out to you either by email or SMS. You don't need to keep checking the website for updates.
Check Back Later
If the stock of an item is showing as unavailable, it's best to check back at a later date. IKEA restocks its shelves regularly, so there's a good chance the product you're looking for will be available again soon.
If you're looking to purchase furniture from IKEA, keeping up with the stock is important. Unfortunately, some items may become out of stock quickly due to high demand.
However, you can take a few steps to increase your chances of finding what you need.
Firstly, it's important to check the IKEA stock list regularly. This is the most efficient way to find exactly what furniture pieces are currently in stock.
The list is updated daily so you can view up-to-date information about availability.
If an item you're interested in isn't available right away, you can place a notification request. You may also find an IKEA product in stock at one of their many physical stores.
To do this, check out the store locater on their website to find the nearest one. The stock list of each store is updated daily, so check it regularly for the latest availability information.
If an item is out of stock online, it's always worth checking back a few days later as IKEA typically restocks shelves regularly.
However, due to the high demand for some items, they may not become available again for weeks or even months.
These steps should help you increase your chances of finding IKEA furniture in stock. By regularly checking the stock list and signing up for notifications, you can be one of the first to know when an item becomes available.
How common is this issue?
IKEA stock check not being available is an issue that is common among customers, especially when it comes to furniture or other large items.
This can be due to several factors, such as the item being out of stock or a delay in shipping.
In some cases, stores may be unable to provide information about availability due to technical issues or store policies. For customers, this lack of information can be frustrating and inconvenient.
They may have to wait until they arrive or contact the store directly to confirm availability.
In addition, it can lead to wasted time if customers cannot purchase items in stock. The main reason why IKEA stock checks are not available is a common issue because IKEA stores are highly popular.
With thousands of people shopping at the store daily, it can be difficult for staff to keep up with demand and provide accurate information about stock availability.
In addition, IKEA's policy of making products available online may mean that customers are ordering items already out of stock in stores, leading to a lack of availability.
To reduce the likelihood of an IKEA stock check not being available, customers should check the store's website or contact customer service before making their purchase.
It is also important to remember that some items may require assembly and may need to be ordered in-store, so customers should plan.
It is recommended that customers shop during off-peak times when the store is not overly busy, and the staff can provide more accurate information about stock availability.
The IKEA stock check being unavailable is a common issue due to the popularity of the stores and a large number of customers.
Customers should plan and check the website or contact customer service before making their purchase to minimize the chances of being unable to get an item in stock.
By following these tips, You can reduce their risk of frustration when it comes to shopping at IKEA stores.
Concluding Thoughts:
Shopping at IKEA can be a great experience, but it's important to remember that stock availability can be an issue.
By regularly checking the store's stock list and signing up for notifications, customers can increase their chances of finding in-stock items.
It is also important for customers to plan and contact customer service if needed. Taking these steps will help ensure a successful IKEA shopping experience.