IKEA is an affordable option for setting up your home, and like most furniture stores, it offers the convenience of home delivery. However, sometimes you may need help placing an order for certain products.
This may occur due to two main reasons; either the item is available in IKEA's online inventory but is not currently available in the store you have chosen to pick up your purchased order from, or IKEA failed to update their online inventory and hence.
However, the item is available to purchase online but is out of stock, especially in certain stores.
Selecting the items online and picking them up yourself saves you a lot of time.
It also allows you to have suggestions from all your family members and friends about which one looks better among similar items.
You can invest in something worth buying with their advice, suggestions, and prior experience.
After making up your mind with a little help, sitting in the comfort of your house, you can select to pick it up from the outlet.
Then finally, visiting the store to pick up the purchase gives you a first-hand experience of the product's overall look and quality.
Considering this, if one has selected an item from IKEA's online inventory for the purchase and later finds it unavailable for pickup, it can be frustrating, especially if you are someone who counts on picking the item up immediately.
In this article, we will explain in detail all the major and minor reasons why an item in stock on IKEA's online inventory is unavailable for pickup.
IKEA Item In Stock But Not Available for Pickup
A few possible reasons for this are explained in detail below, together with the steps you can take to address the issue.
Item Not On Display in Store
There are a few reasons why an IKEA item may be still in stock but unavailable for pickup. The most common reason is that the item is not currently displayed in the store.
Although the item is available in the online inventory, it is not in stock or displayed on the IKEA store you selected to pick your order from.
This means that IKEA does not have the item in stock at their warehouse, and they cannot fulfill online pickup orders for the item.
You can try selecting another store if you want your purchased item immediately, or else you can place an online order, and IKEA will deliver it to your doorstep.
For this, you just require a few extra dollars and some patience.
Item Out of Stock
Another reason an IKEA item might be in stock but not available for pickup is that the item is out of the stock at the store level.
This means that IKEA has the item in stock at their warehouse, but they do not have enough of the item to fulfill online pickup orders.
In these circumstances, you can get the product if you place an online order in a few days. However, IKEA won't allow you to pick it up from the store as it is unavailable there.
There are also great chances that IKEA hasn't updated their online inventory, and hence the item that appears available and in stock is out of stock in the stores and the warehouse.
It is a mistake on IKEA's end, and they are changing forces behind the online inventory to address the issue.
On the other hand, this can be due to the glitch at the website that may occur with any online website. An easy way out is to wait for a while before trying it one more time.
Special Order
Finally, an IKEA item might be in stock but unavailable for pickup because it is a special order item.
Special order items are usually not kept in warehouses or pickup IKEA stores. Because IKEA does not keep the item in stock at their warehouse, they can order the item from the supplier for you.
Hence these items are either available for online delivery for which you'd have to pay a few extra pounds or you can order it online and get a date from IKEA for pickup after they have received the order.
Unfortunately, there is no other way to immediately get the items if they belong to the category of special order items. You would have to have the patience to get your hands on it.
Online Purchase Items
There's a possibility that the item is only available for purchase online. Some items usually get out of stock in stores quickly.
Although they may still be in stock at IKEA's warehouse and available for purchase online, you may find them out of stock when you select the pickup option because of their absence in the store.
In this case, you must have the item delivered to your home instead of picking it up in-store.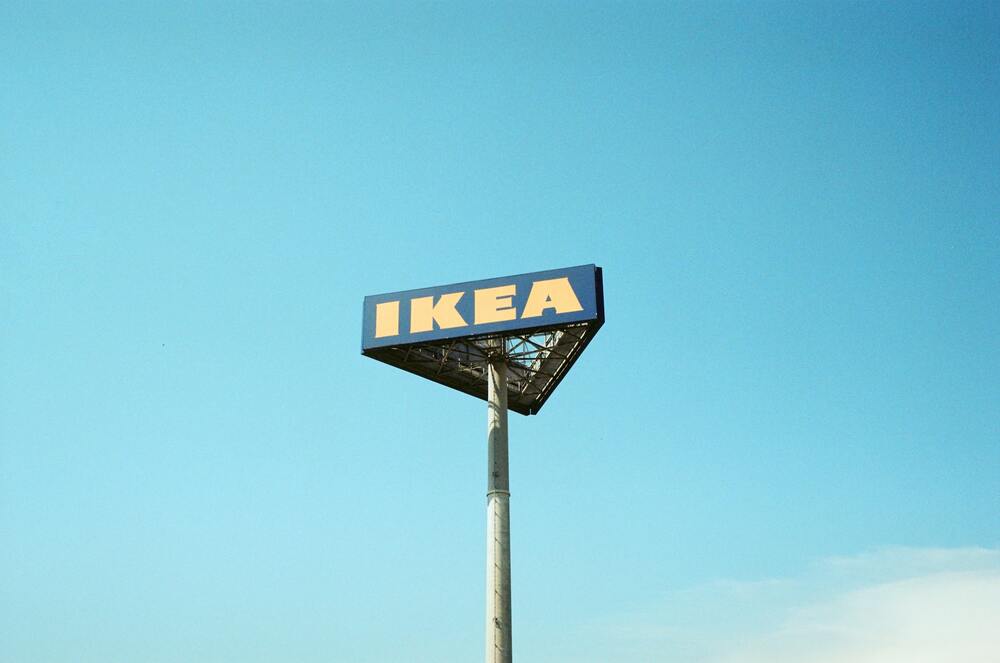 If you're trying to pick up an IKEA item and can't find it, you can do a few things: Check if the item is on display in the store.
If not, IKEA probably doesn't have the item in stock at their warehouse.
Confirm if the item is out of stock at the store level. If it is, IKEA may have the item in stock at their warehouse, but they don't have enough to fulfill online orders.
Stock Ran Out
If you're having trouble finding an IKEA item in stock, you shouldn't panic, as there are a few ways to troubleshoot the problem.
The item you are looking for may be out of stock at your local store but still available at other IKEA locations.
You can select other stores to see if the item becomes available for pickup.
You can try it with different IKEA stores, make a list of all where the item is available and then choose the one nearest to your residence.
This will save you time and fuel and allow you to pick up the item the same day.
Check the Product Listing
First, check the product listing on IKEA's website to see if the item is available for online purchase.
If it is, add the item to your cart and select "pick up in store" at checkout.
If the item is out of stock online, you can enter your zip code on the product page to find out if it's available at a nearby IKEA store.
Another way is to check it by directly calling the nearest IKEA outlet and inquiring about the product you wish to purchase.
If the item you intend to purchase is available in the store, simply visiting the outlet and purchasing it from the outlet is convenient, especially if you need the item straight away without delay.
The Site Maybe Experience a Lag
If you're still having trouble finding an IKEA item in stock, the website may be experiencing a lag. It could be a glitch in this system or the online server that you are using.
Try refreshing the page a couple of times or searching for the same item again later. You can also try using an alternate server.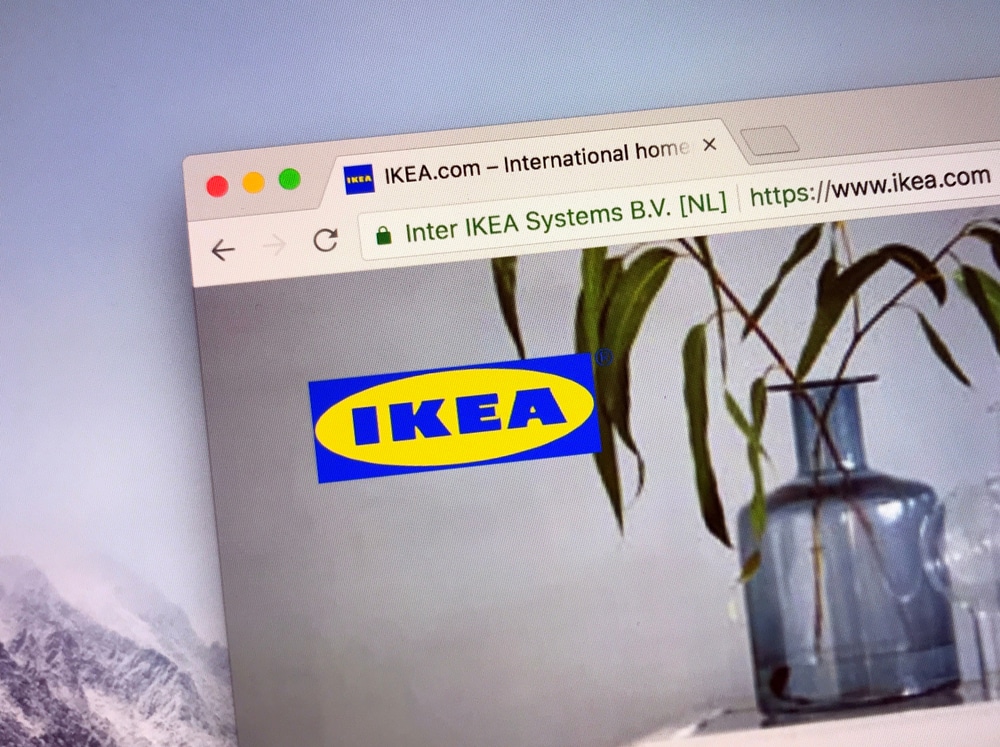 Any of these three solutions will help you if the problem is the sole of the server or if the site is lagging.
Give Customer Service a Call
If none of those reasons mentioned above and their solutions help you out and you can't find the item you're looking for online or in-store, contact IKEA's customer service department for help.
They may be able to tell you more about the item's availability or help you find a similar product if you are in dire need of the item.
The Bottom Line
IKEA is one of the affordable options for setting up your home or kitchen with durable and versatile items that are easy to assemble and very conveniently available.
With their purchase online and pickup from store offers, they provide their customers various options to look from while remaining in the comfort of their homes, and then allowing them to pick items by themselves gives them the chance to know the quality of their purchased product beforehand.
If, however, you encounter an error in doing so from the website, it could be because of all the reasons we have penned down in detail in this article.
With a little troubleshooting, you should be able to find an IKEA item that's in stock and available for pickup, or you may find a similar one if the one you need is not available.