IKEA has a Purchase history feature that allows you to view all the items you have bought from IKEA. There are a few reasons why your IKEA purchase history might not be available.
First, check to ensure you're logged in to the correct account. If you're still having trouble, try troubleshooting with the following steps:
IKEA Purchase History Not Available
1. Check Your Internet Connection
A stable internet connection is necessary. To ensure the stability of your connection, try loading a different website.
2. Check IKEA's Website
Sometimes, IKEA's website may be down or experiencing technical difficulties. Try again later if you can't access your purchase history on IKEA's website. You can try contacting IKEA customer service if the website is down for an extended period.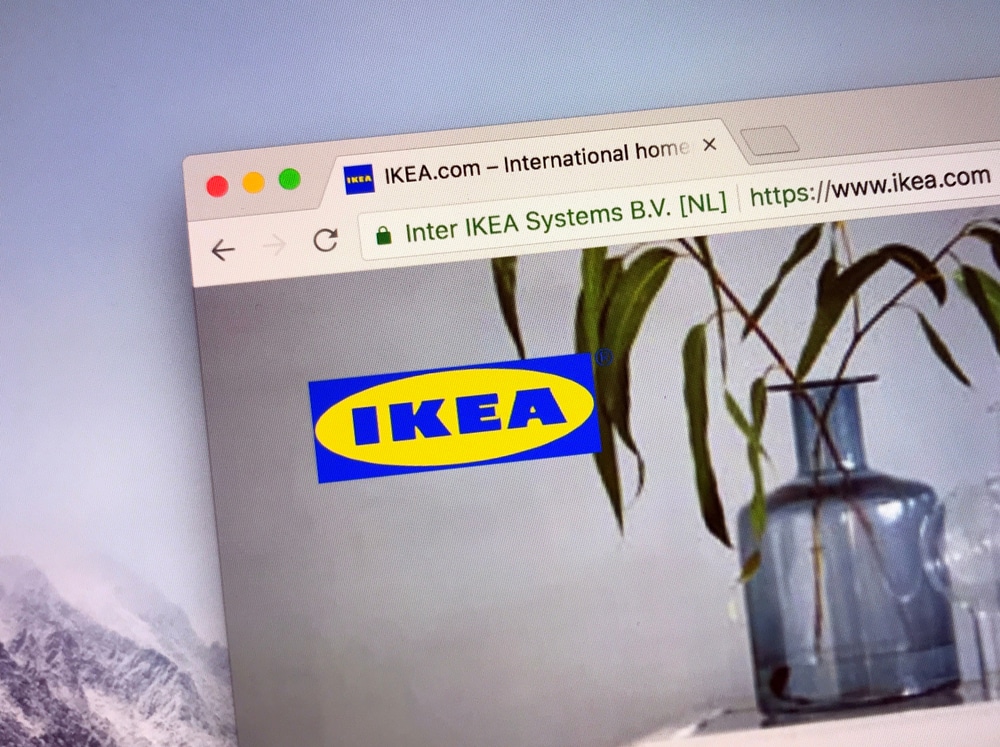 3. Make Sure You're Logged In
First, make sure that you are logged into your IKEA account. The Purchase history feature will not be available if you are not logged in.
To log in:
Go to IKEA's website.
Click on the "My Account" tab.
Enter your username and password.
Click on the "Log In" button.
If you don't have an IKEA account, you'll have to create one.
4. Check Your Purchase History Settings –
In your IKEA account settings, you can turn off your purchase history. If this option is turned off, your purchase history will not be available. To check your purchase history settings:
Login to your IKEA account
Click on "Account"
Scroll down to the "Purchase History" section
Make sure the "Off" switch is not selected
If you've tried all these troubleshooting steps and still can't access your purchase history, IKEA's systems may be experiencing technical difficulties.
5. Clear your Browser's Cache and Cookies–
This can help refresh your browser and eliminate any old data causing problems. How to clear browser cache and cookies varies by browser, but you can usually find instructions by searching for your browser and "clear cache and cookies."
6. Try Using a Different Browser
If you're still having trouble, try using a different web browser. Sometimes, certain browsers can have compatibility issues with IKEA's website. If you're using one browser, switch to the next most popular browser (ex., from Safari to Google Chrome) and try again.
7. Update Your Browser
Outdated browsers can also cause problems. Make sure that you're using the latest version of your web browser. To update your browser, follow the instructions for your specific browser:
Google Chrome
Mozilla Firefox
Microsoft Edge
Safari
8. Contact IKEA Customer Service
If you've tried all these troubleshooting steps and still can't access your purchase history, the best course of action is to contact IKEA's customer service.
A customer care representative can help you troubleshoot the issue and figure out what's going on.
We hope this article helped you figure out why your IKEA purchase history might not be available. If you have any other questions or concerns, please feel free to reach out to us.
How important is the IKEA Purchase History Not Available?
The IKEA Purchase History is a very important tool for customers when shopping online with IKEA.
It helps people keep track of their purchases and provides them with valuable information about the products they purchased from IKEA in the past.
This feature can be found on various websites affiliated with IKEA, including the official IKEA website.
Using the IKEA Purchase History, customers can easily review their past purchases and find out what products have been purchased from IKEA.
This information can be very helpful for those who are looking for specific items or just want to compare prices.
It also provides customers with a way to track their past purchase history, which can be especially useful when shopping in the future.
The IKEA Purchase History is also beneficial for customers who have lost or forgotten certain items they had previously purchased from IKEA.
By accessing this feature, people can easily locate those products and find out how much they cost. By doing this, customers can avoid buying unnecessary items and save time and money.
In addition to helping customers track their past purchases from IKEA, the IKEA Purchase History also provides valuable information about upcoming sales or discounts related to specific products.
This way, people can plan their future shopping and take advantage of any great deals available.
Finally, the IKEA Purchase History also helps customers protect their personal information. By using this feature, customers can rest assured knowing that their purchase history is secure and private.
This way, customers can shop confidently, knowing their information will remain safe and secure.
Where can I get my IKEA purchase from?
You can get your IKEA purchase either online or at a physical store. IKEA offers delivery services to many United States and Canadian locations if you shop online.
When ordering online, you'll be able to select from various shipping options, including standard and express delivery, if needed.
You can also pick up your order from a local IKEA store, which can be beneficial if you need the items quickly or don't want to pay for shipping.
Many of the larger stores offer a Click & Collect service where you can collect your items once they arrive at the store. You can find more information on delivery and collection services here.
If you prefer to shop in-store, IKEA stores are located worldwide. You can find the nearest store using our Store Locator tool.
Once you're there, please take advantage of their helpful staff and advice on assembling your furniture!
How do I Keep a record of my IKEA purchase history?
Keeping a record of your IKEA purchase history is easy. You can save your receipts from physical stores or keep track digitally through the IKEA mobile app.
In this app, you'll find a full history of all purchases made in any IKEA store worldwide and an overview of points earned through the IKEA Family loyalty program.
All this information is accessible anytime, making it easy to reference past purchases and ensure that you take advantage of all available savings.
Suppose there's ever a need for a refund or exchange.
In that case, the IKEA mobile app will have your purchase history on hand, allowing you to quickly and easily access the information required for any transaction.
Keeping track of your IKEA purchase history will provide insight into what furniture or accessories are popular in your home, making future purchases easier and more enjoyable.
IKEA has made it easy, with their mobile app, no matter the reason for tracking your purchase history.
If you're an IKEA Family Member, the app is even more beneficial as it allows you to take advantage of loyalty program rewards and discounts tailored to your shopping preferences.
Each online and in-store purchase accumulates points, which can be redeemed for future purchases. Shopping at IKEA just got a whole lot easier.
For additional tips on keeping track of your IKEA purchase history, visit the IKEA website or contact customer service.
They'll be able to provide you with more information on how to easily save and access all of your purchase histories.
To Sum it Up:
The IKEA Purchase History feature provides customers with a secure and private way to keep track of past purchases.
It also helps them plan future shopping trips by providing information about upcoming sales or discounts related to specific products.
Customers can shop online or at physical stores, and the IKEA mobile app allows for convenient tracking of purchase history.
However, if the purchase history is unavailable in the mobile app, customers can contact customer service for additional tips on keeping track of their IKEA purchases.
This feature makes shopping at IKEA easier and more cost-effective than ever!