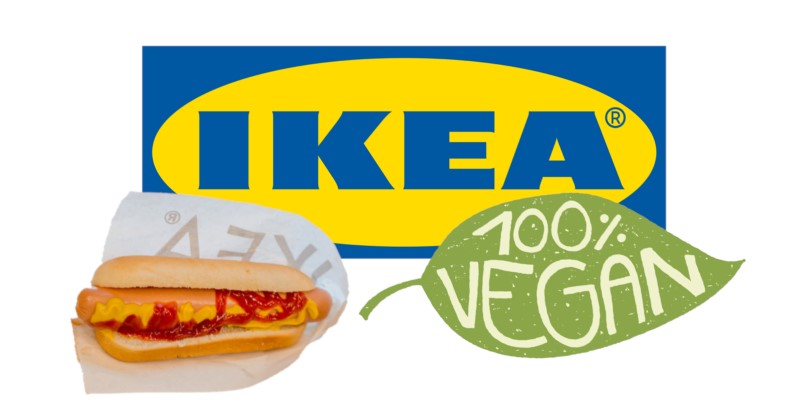 IKEA and Its Vegan Food
About 11% of the world's population is vegetarian (vegan). That's over 1 in 10 people that don't eat food that comes from animals. As the world becomes more environmentally conscious, this number will increase. Companies and restaurants are recognizing this, too. More plant-based options are being offered at every corner.
One of these companies is IKEA. It's unexpected that a furniture store would go to such great efforts to appease vegans, but they do. They have continuously been an active voice in sustainability. They will soon release vegan Swedish meatballs with impossible meat. They are in the sampling phase of this process, so they will be out shortly. However, vegans have plenty of other options at IKEA.
IKEA sells cheap hot dogs. Many stops in just to stop by their cafe for some cheap eats. In 2018, they decided to take an extra step with hot dogs and introduce a vegan one. It's made of quinoa, kale, and lentils. It is topped with fried onions, spicy mustard, and pickled cabbage. They sell these in the cafe and also sell them packaged.
Reviews of the hot dog say that it's a bit soft, but tastes very good. The fried onions add a nice crunch, and it's a great savory treat. IKEA introduces this snack because they want to make a "positive impact on people and the planet." In the first two months it launched in Europe, IKEA sold one million hot dogs. It's important to check the bun, though, because it may contain eggs.
Another treat that many wish IKEA would make vegan, but are not, are their cinnamon rolls. While the fats they use are all plant-based, they use milk for protein. However, vegans can make these cinnamon rolls with IKEA's recipe found online. Ordinary milk can be replaced with soy milk or almond milk to make the cinnamon rolls vegan. They have plenty of other options for vegans, though.
IKEA has plenty of everyday foods that vegans can indulge in. In addition to this, they sell vegan caviar. Vegans would prefer to eat in luxury can enjoy this. They also sell vegan cookies, potato chips, dried berry cereal, and more. They have some vegan oat smoothies that pair well with roaming the store.
Depending on the location of the IKEA, vegans can order doughnuts. The doughnuts at locations in the UK are vegan. The chocolate ones sold in the US are not, but they may expand the vegan donuts to the US.
The newest vegan delicacy to make it to IKEA is vegan strawberry ice cream. The ice cream is made from strawberry puree. They are hopeful that the can explore other options for vegan ice cream. They want to make some ice cream with oats and soy. IKEA is truly pushing the limits to achieve sustainability in the store and the cafe.
Related Video: